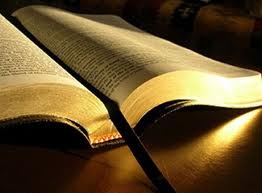 Word Bible School was founded by Rodney Smith to serve the needs of those who are not able to pursue a Bible College or Seminary education, but still have a desire to learn as much as possible about God's word. WBS programs guide students through the Bible book by book, and are great for anyone who does not have a lot of Bible knowledge as well as experienced Bible students. Our courses are also excellent tools for teaching Sunday School and Home Bible Studies.
We have built a team of dedicated Christians to work with you as you move through the certificate program(s). We will do everything that we can to help you become the person God has created you to be.
The following Mission Statement sums up our desire to assist you as you grow in spiritual maturity:
We exist to educate, equip, and empower those pursuing a deeper knowledge of God and their relationship with Him. We accomplish these goals by providing relevant training in biblical studies to those engaged in a journey toward Christian maturity.
Qualifications of the Founder and President of Word Bible School: :
Associate of Christian Studies and Bachelor of Church Ministry degrees from the Sure Foundation Theological Institute

A.A. in General Studies and B.S. in Multidisciplinary Studies from Liberty University

Master of Arts in Theological Studies (Biblical Studies Concentration) from Bethel Seminary San Diego

Rodney is currently pursuing his Doctor of Biblical Studies degree (D.B.S.).